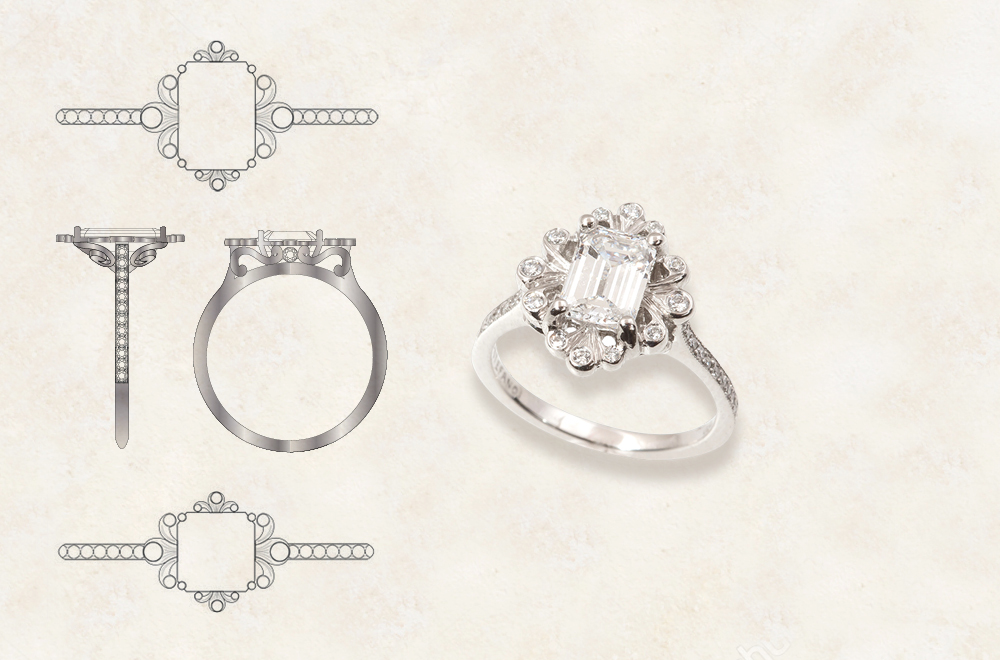 CUSTOM JEWELRY & JEWELRY MAKEOVERS
Donna Distefano has captured the attention of the editors of InStyle magazine with her unique and acclaimed service: the jewelry makeover! Virtually every woman has a jewelry wish list as well as a piece of jewelry in her possession that may be treasured, but is tired in terms of style. Like the supermodels, musicians, and actresses that gravitate toward Distefano's designs, you too can learn how Distefano creates the timeless from the trendy and the brilliant from the boring, using pieces from your own personal jewelry collection. Sentimental heirlooms are given new life and enduring wearability in a complete makeover under Distefano's astute expertise in design and classical goldsmithing.
You can book a jewelry makeover restyling event for yourself or with a group of friends (perfect for bridal parties). You will be treated to a one-on-one consultation directly with Distefano in the atelier. Distefano provides her expert recommendation and highly accomplished classical goldsmithing skills, transforming anything from a handed down cocktail ring to grandmother's pearls into a new piece that incorporates your individual style. You will be pampered with champagne, chocolates, and gift bags for an unparalleled experience in the creation of fine art.